Have you heard of Reiki, Quantum Touch, Pranic Healing, Universal Energy etc?
Do you know how these works?
Have you heard of "Fa Qi"?
Do you know what Medical Qigong is?
If you don't or want to know more, read on.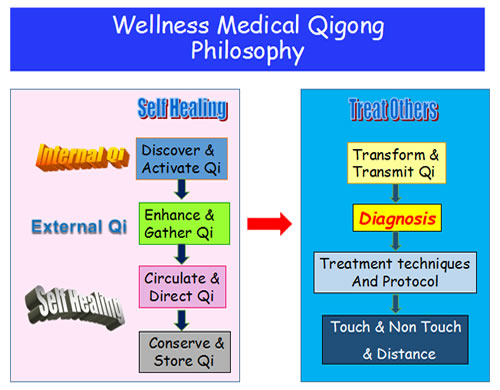 What you have to learn to become a Medical Qigong healer:
The training steps towards Certified WMQ Practitioners are:

Discover Qi
Activate Qi
Enhance Qi
Recharge Qi
Gather Qi
Circulate Qi
Conserve Qi
Direct Qi
Store Qi
Transmit Qi

Main causes of illness
The WMQ treatment principles and protocol
The various treatment techniques
The techniques in Touch, Non Touch, Near Distance and Distance healing
Precautions before, during and after treatment session
And many more techniques that are kept as secret by Masters
Practical training case studies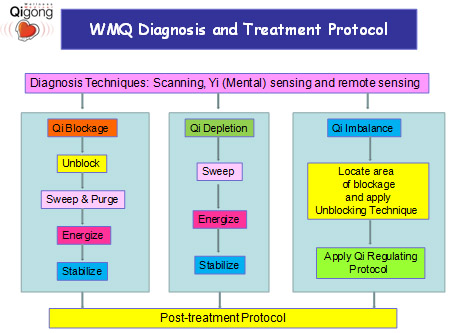 To date, there are students from more than forty countries who have attended Wellness Medical Qigong training.
The training is organised into several two-day weekend modules. All participants must successfully complete the Qigong Essentials and Self-healing courses in order to attend the courses on WMQ treatment technique, leading to certified WMQ Practitioners. Wellness Medical Qigong Center reserves the right to screen and select suitable participants.
Please click here to read what the participants said and benefits from this course.
Click here to check on our latest training schedule.
All trainings are conducted in English and seats are limited.
Please email mastertan.wmq@gmail.com, or fill up the form below to book your place in advance and we would contact you for any updates.
Centre in Malaysia:
WMQ Puchong Training Center (Selangor, Malaysia)