For further detail and information, please contact:
Ms. Connie Lee Yoke Kwan,
Certified Wellness Medical Qigong Practitioner, Therapist and Instructor
Email: connie.wmq@gmail.com
OR
Master Tan Soo Kong,
Founder and Chief Instructor in Wellness Medical Qigong
Email: mastertan.wmq@gmail.com

SMS: (6) 012-2837588

SMS: (6) 012-2007588
or you may fill in the enquiry form by clicking here.
+ LOCATION MAP
Petaling Jaya Center -          
Wellness Xpress Center  
Unit C-2-25 Block C, 8 Avenue Business Centre
Jalan Sungai Jernih 8/1, Section 8
46050 Petaling Jaya
Selangor, Malaysia
Telephone: (6) 03-7931 7111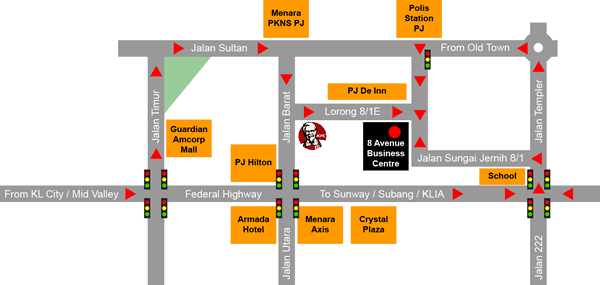 Direction – Along PJ Hilton on your left, Keep right and turn right at the traffic junction where KFC is at the corner. Go straight, at the end of the road (T junction), turn right and keep right; go to the end of the block (8 Avenue Business Centre). Turn right into the car park. Turn right at the small round about and Block C is at your right. We are located on the Unit C-2-25 at Block C.
WMQ Puchong Training Center
27B Jalan BPU6
Bandar Puchong Utama
Puchong
Selangor, Malaysia
GPS coordinate : N 2.990499 E 101.620312
Direction –
After Puchong IOI Mall, proceed towards Putrajaya direction.
Past Tractors Malaysia (on your left), cut across the first fly over towards Putrajaya.
Along the way, Shell and Petronas gas stations are at your right. Keep to your left when you see Esso/Mobil gas station on your right.
Go up the fly over. Turn right on top of the fly over (towards Bandar Dengil and Bandar Bukit Puchong direction).
Past the fly over.
Turn left at the first traffic light after the fly over.
Take the first left junction (towards Bukit Puchong Police station), we are located at the row of shops fronting the main highway to Putrajaya.
Selangor


Jinjang Government Polyclinic
Klinik Kesihantan Jinjang
Kementerian Kesihatan Malaysia
Jalan Jinjang Setia 3,
Jinjang Utara,
52000 Kuala Lumpur

Senior Citizens Club Wellness Center
Certified WMQ Therapists:
Mr. Tan TC
Mr. Simon Looi
Penang



Hospital Lam Wah Ee
141, Jalan Tan Sri The Ewe Lim,
11600 Penang, Malaysia
Chinese Medicine Division
Contact: (6) 04-652 8878 Ms Teo Beng Guat

Certified WMQ Therapists:
Ms Ai Cheng  TEOH
Ms Mee Li LIM
Ms Wendy ANG
Mr Kwong Yew Leong
Mr Saw Huat Leong

We have many Certified WMQ practitioners in various parts of Malaysia like PJ, Puchong, Shah Alam, Johor, Ipoh, Penang etc. provide services either home base or in clinic, Government Poly clinic and hospitals. Please refers to the WMQ Practitioners for their contacts.





WMQ Singapore Center
16, Arumugam Road
Lion Building
Block D, #05-01
Ms. Cecilia Chen Telephone: (65) 9487 8849

Direction –
Next to MRT Circular Line, McPherson station (Exit B) Come out from Exit B, cross the road and enter the Lion Building Complex, The first building on the left is Block D.


Asia Pacific
We have Certified Practitioners in Australia (Melbourne, Tasmania); India (HIHT Hospital, New Delhi, Dehradun, Reshiki, Sharanpur); Japan; Maldives, Thailand; Please refers to the WMQ Practitioners for their contacts.


WMQ Europe Center





Instituto de Medicina Integrativa –
Rua Afonso Duarte nº 10-A
3030-402 Coimbra
Portugal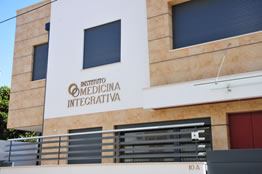 Dr. Diogo Amorim, Lda
Ms. Nicole Pereira Amorim
Phone: +351 239 045 270 / +351 931 671 122
Web: www.medicalqigong.pt / www.medicinaintegrativa.pt
Email: geral@medicinaintegrativa.pt


EUROPE, US and CANADA
Please refer to the WMQ Practitioners for Spain, Germany, UK, Switzerland. Canada, USA